We interviewed sales people about their challenges.
Our features make their life better. Now it's your turn.
Get to know Mataono and utilize its power.
Your companion during the whole meeting
Mataono's features cover the meeting process: from preparation, to execution, finishing with reporting and analysis.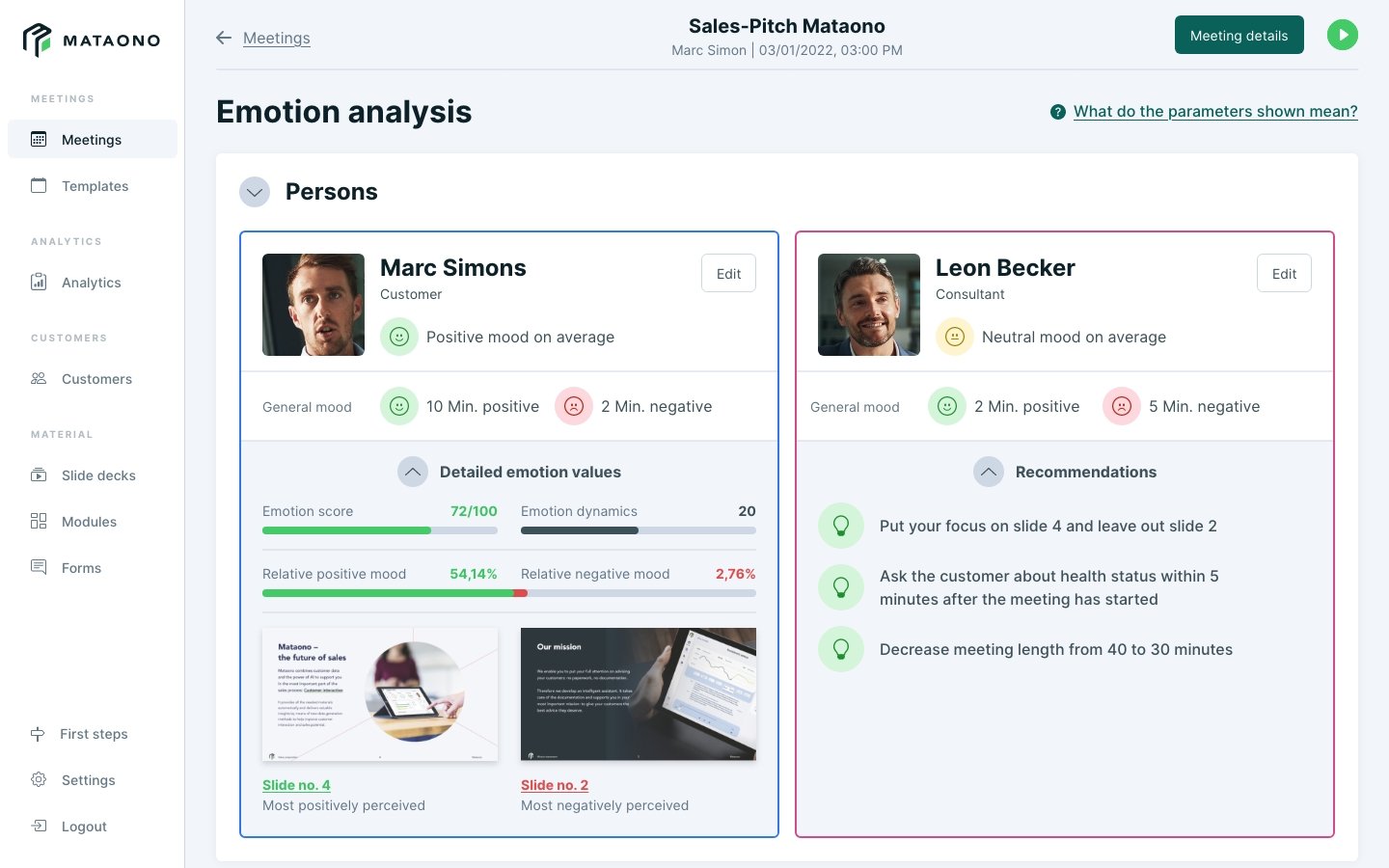 Uncover emotions of your customers
Mataono helps you to better understand your customers. Based on shown facial expressions it makes emotions tangible and allows a detailed insight into your meetings. Find out if you motivated your customer in your last pitch or if you need to improve your game.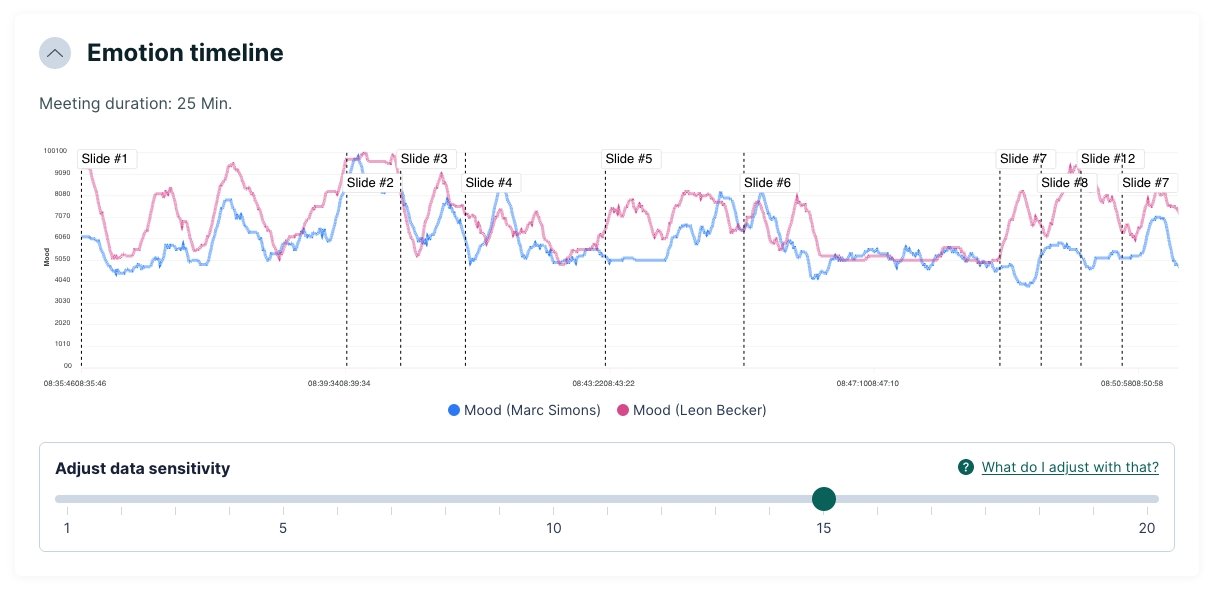 Discover turning points in meetings
Mataono's dashboard makes it easy to analyse your meetings. The emotion graph lets you quickly overview all highs and lows. Key indicators help you discover the best and worst slides of your meeting.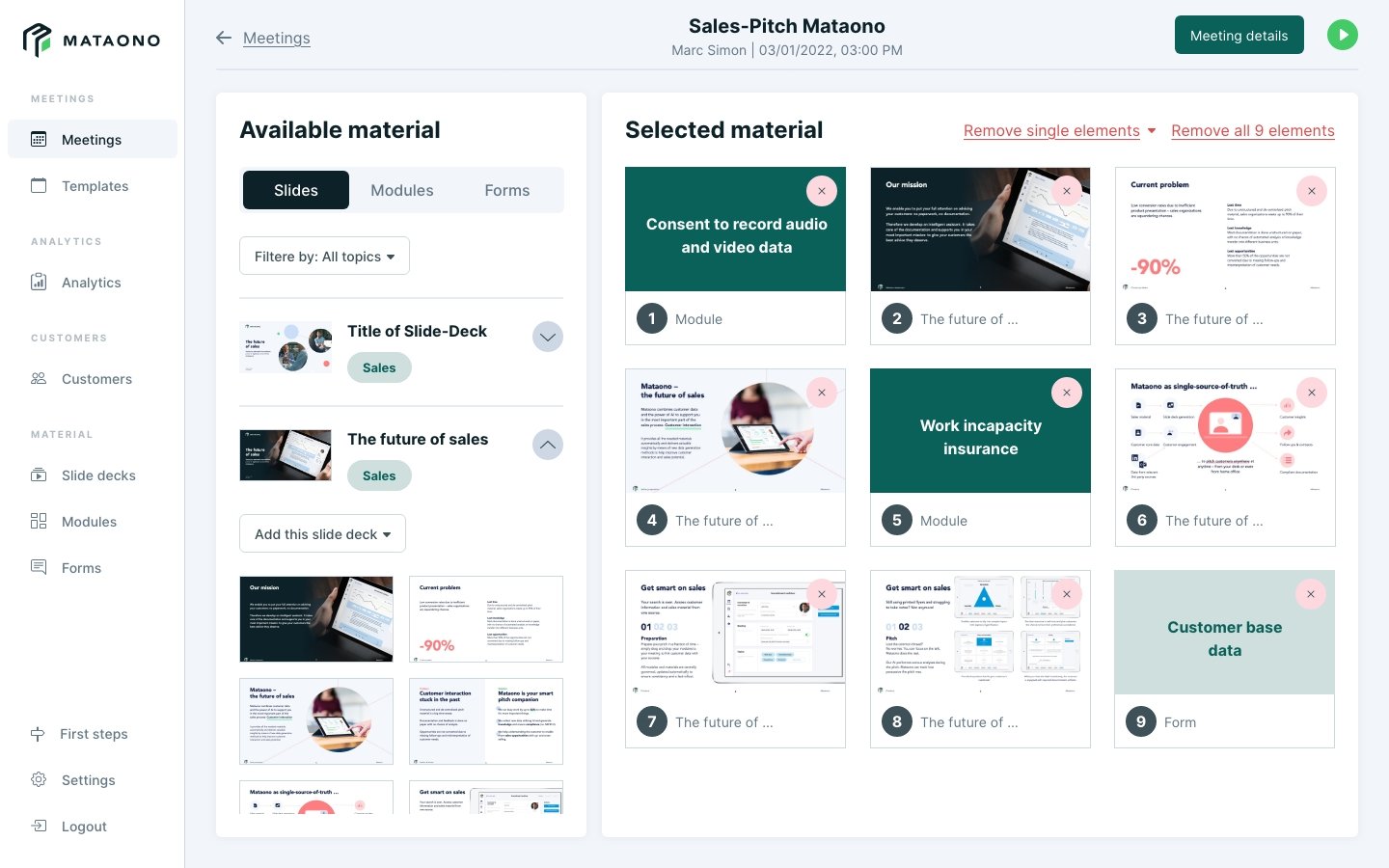 Prepare meetings in 5 minutes
You can setup your meetings easily with ready-made meeting templates. This includes slides, forms, but also basic meeting data. If you want to make changes, you can simply drag and drop items into your meeting agenda.
Create reports based on more than just text
Mataono automatically creates a report for each meeting. Not only including taken notes but also showing a stream of relevant events and feedbacks.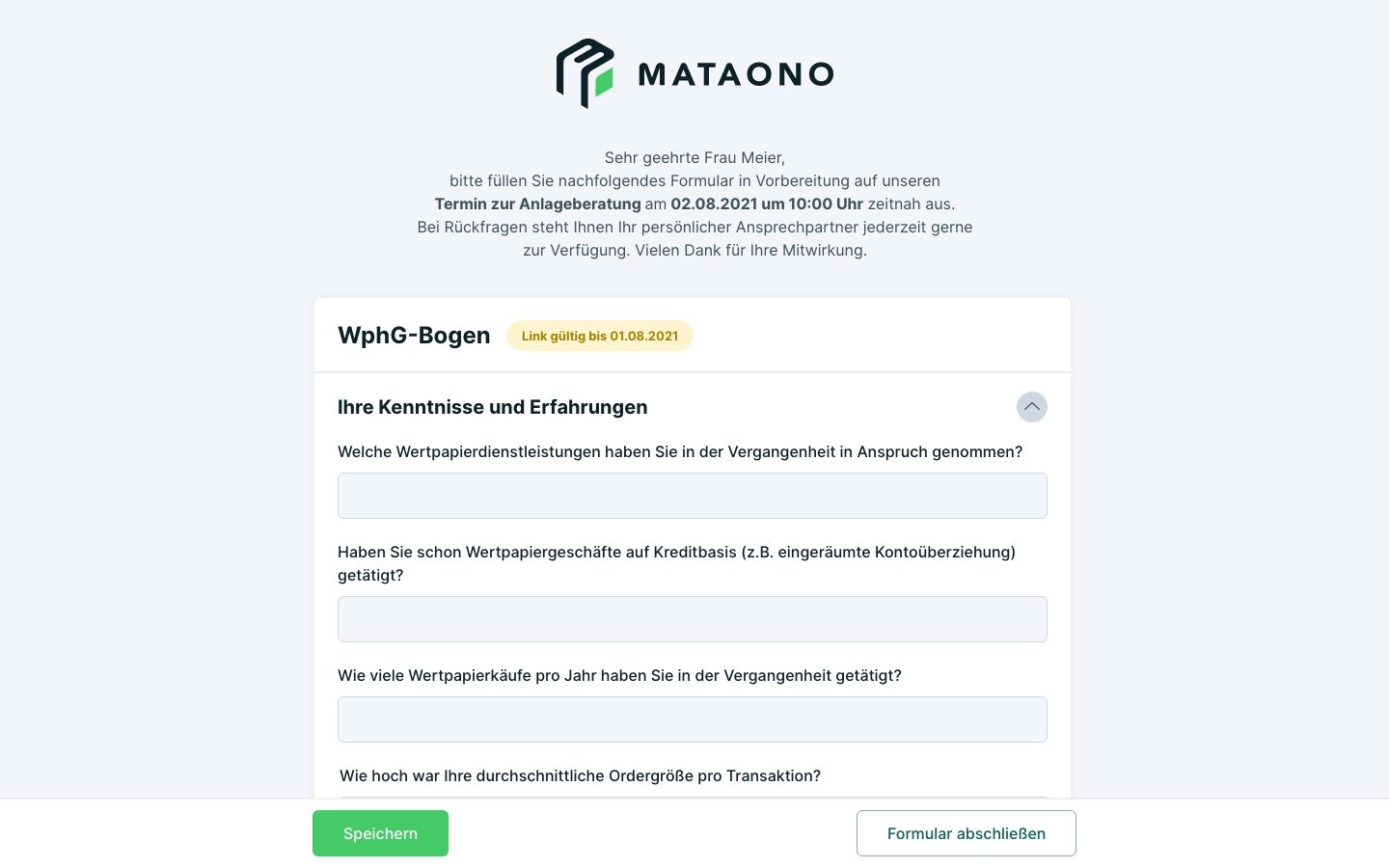 Collect relevant customer information
Offer your customers digital, always up to date forms. They can be filled out before the meeting. Or you can directly integrate it into your meeting flow and fill it out together with your customer.
Enhance your consultation with these features
Easy to setup
Individual workspace for your organisation
Theming with brand colors and logo
Detailed user onboarding
Fast meeting preparation
All customer information at a glance
Interactive modules for gamefied meetings
Request customer to update his/her data beforehand
Intuitive meeting player
Take notes on everything the customer says
Document likes and dislikes
Capture your scribbles on slides
Simple follow-ups
Different templates for automated reports
Detailed event stream of the meeting
Send customers the documentation easily
We highly value privacy and data security
Mataono has been developed based on the principle of "privacy-by-design": We collect the minimum amount of data we need to provide our service but delete it as soon as results are delivered. The software and data is hosted in ISO 27001 certified datacenters in Germany – fully GDPR compliant, of course.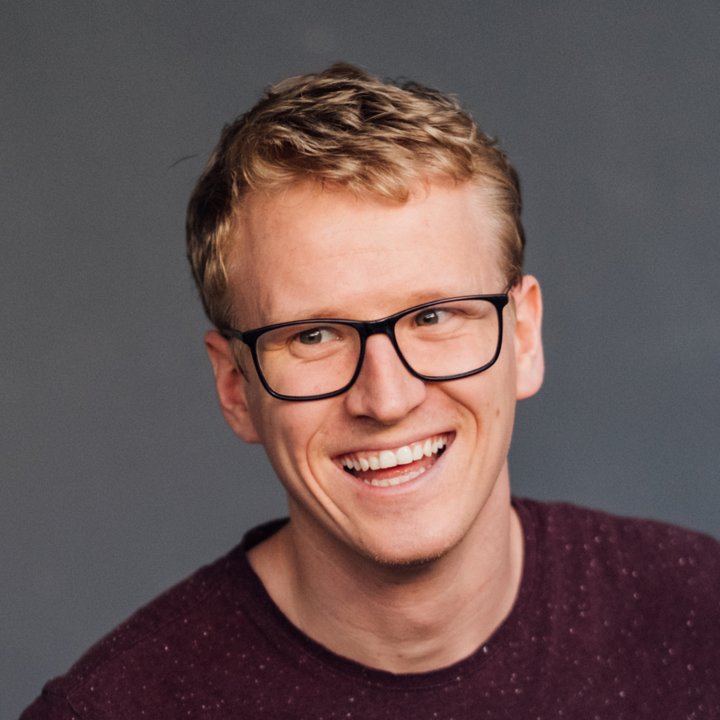 Live training
Making emotions visible - conducting better sales trainings
Join our 30-minute live training and let our product manager Max explain how you can effectively use emotions in your sales trainings.
Participate for free