Mataono – the future of sales
Mataono changes sales pitches forever. It combines customer data and the power of Artificial Intelligence to generate better sales results in less time. Its AI refactors silo information and makes it centrally available. Backed by facial, speech and emotional recognition it bridges human and machine interaction anywhere, anytime.
More about the idea behind Mataono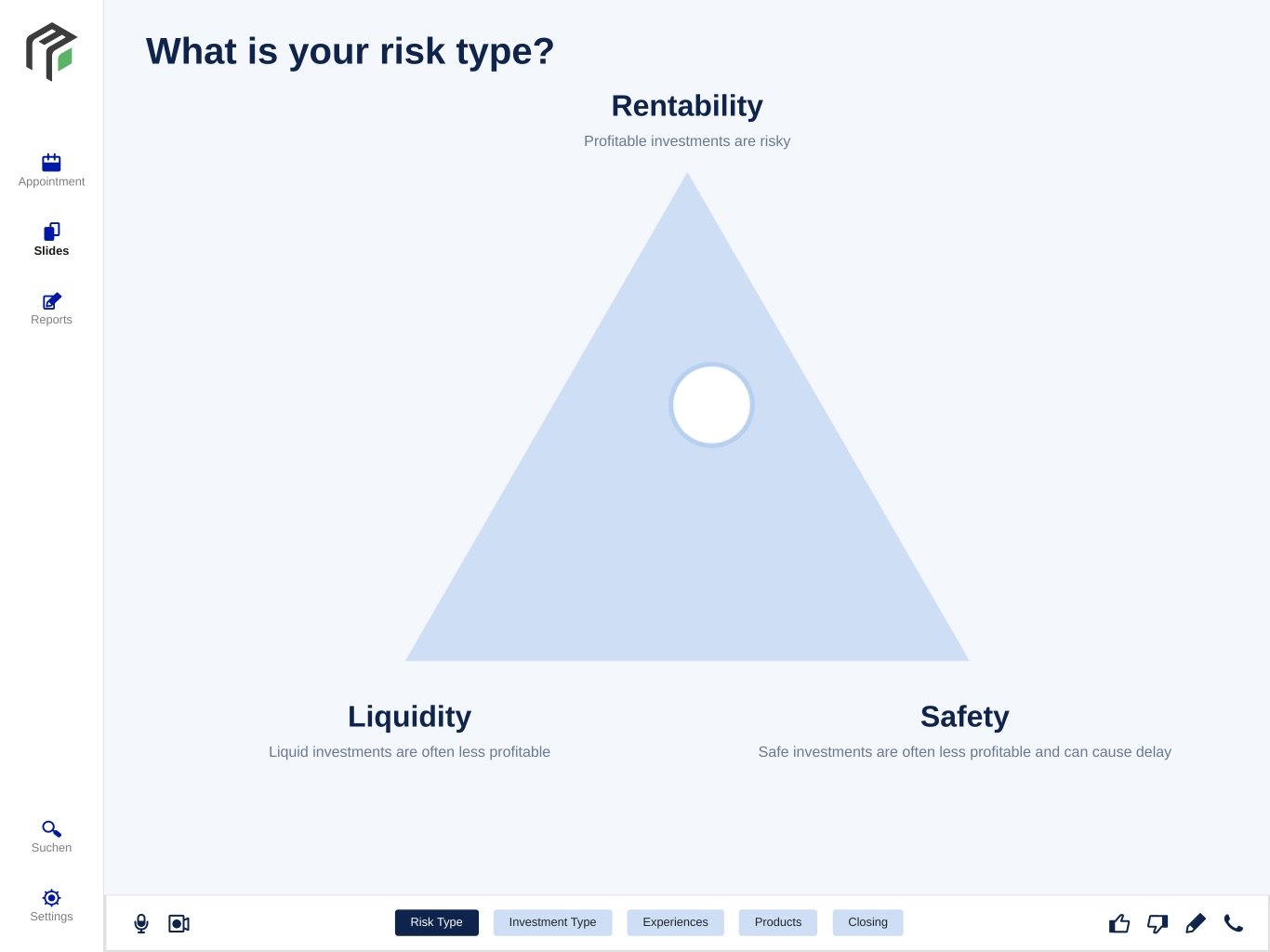 Ensure compliance with all major financial regulations
Mataono implements all instruments demanded by the financial regulations, prominently MiFID II.
The customer is engaged trough gamification aspects and in the background the software checks the requirements of the customer to buy the offered products. Additionally more suited products are provided, this lifts potential for cross- and up-selling.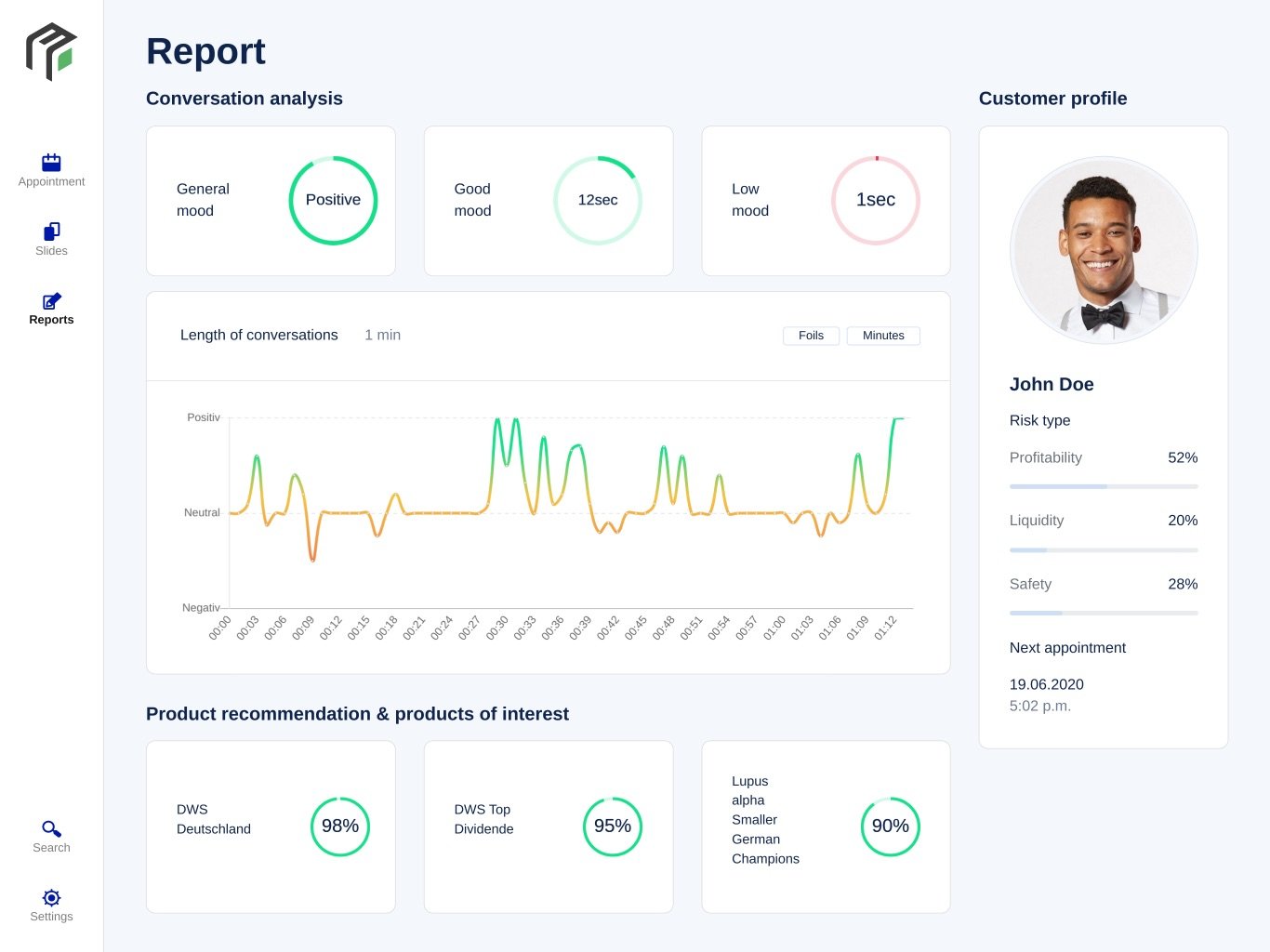 Capture emotions to improve your sales
Mataono captures the facial emotions and the spoken words to extract valuable data about the customer's mood. The consultant can adapt the pitch accordingly, gain more confidence and sell more relevant products. Furthermore the information is available for regulatory documentation purposes and the improvement of the sales quality over time.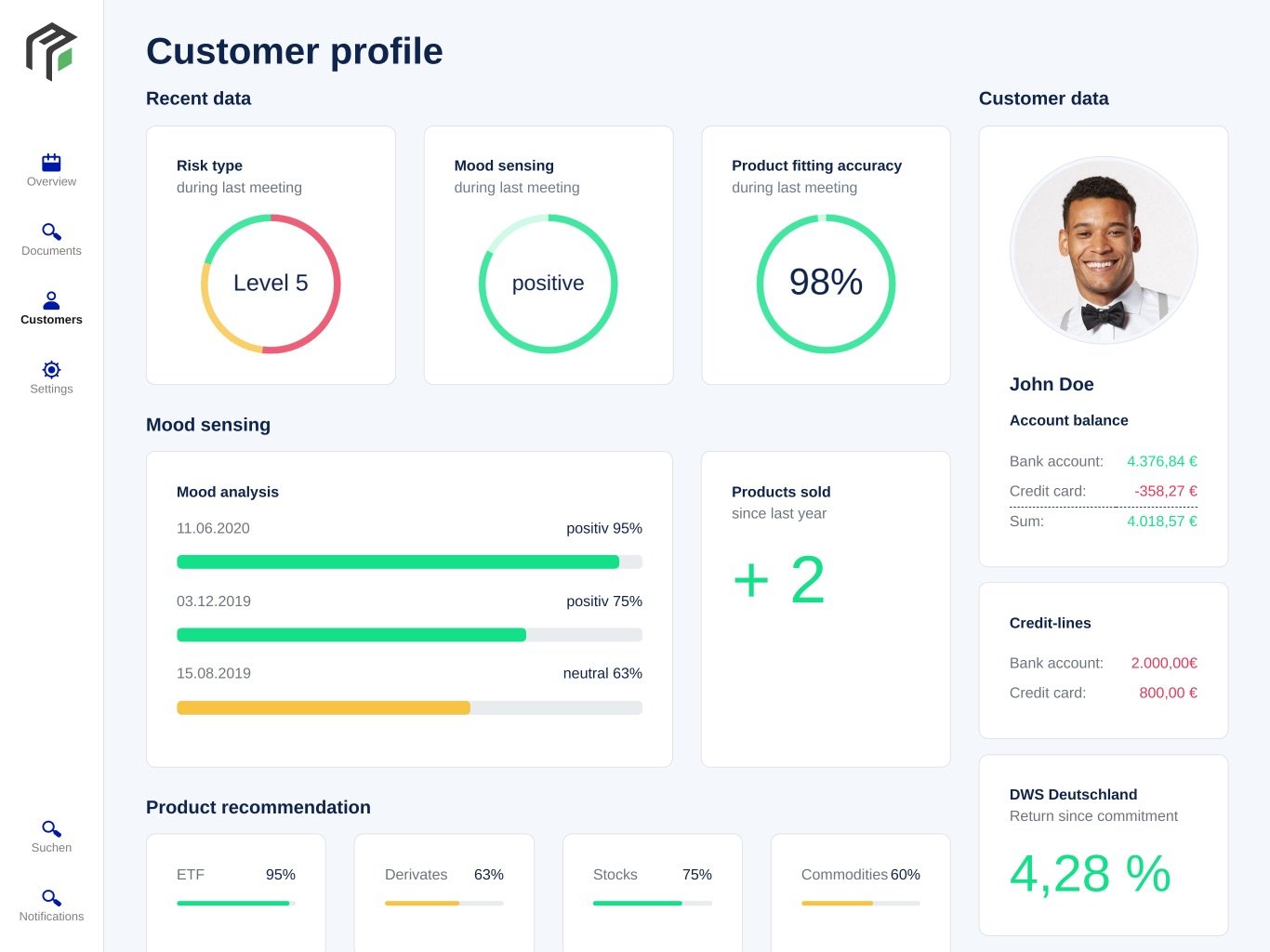 Document everything that is said during the pitch
Mataono documents everything that happens during the pitch. From the shown presentation to the feedback of the customer. The conversation is taped and the spoken word is transcribed into a protocol which is the basis for further data analysis like mentioned topics.
Privacy
Mataono fulfills all requirements of the GDPR. All personal data collected is handled with biggest security.
Encryption
Mataono leverages encryption in transfer to secure your customer and business data.
Security
Mataono is hosted on server infrastructure in Germany. All server are DIN ISO/IEC 27001 certified.
Request a demo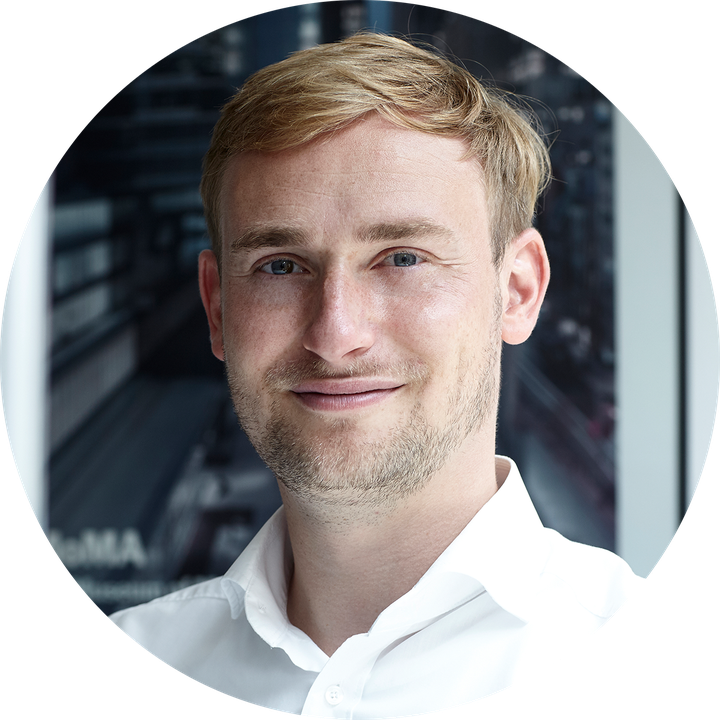 Get in touch with
Christian Dimanski
Managing Director
chris@mataono.com
+49 6196 – 20 21 72-0