Too much administration, too little time with customers
Which challenges are you facing today in your customer consultation?
The preparation of meetings takes a lot of time because data and presentation materials are distributed. During the meeting you have to decide between a satisfying conversation or exhaustive notes. And afterwards you work endlessly on regulatory forms and reports.
More documentation and administration efforts because of increasingly complex regulations
Manual creation of meeting minutes reduces the amount of doable meetings
Customers increasingly demand a more individualized consultation instead of products off the rack
More meetings, less documentation
The Pitch companion for more time with your customers
Mataono takes over tedious tasks for you so you can fully put your focus on your customers. Simultaneously you save time and get the necessary, regulatory required forms to faster close the deal.
Comply with regulations and get the meeting protocol at the touch of a button
Finally, you have more time for your customers and their needs
Preparation and follow-up are efficiently bundled in one integrated process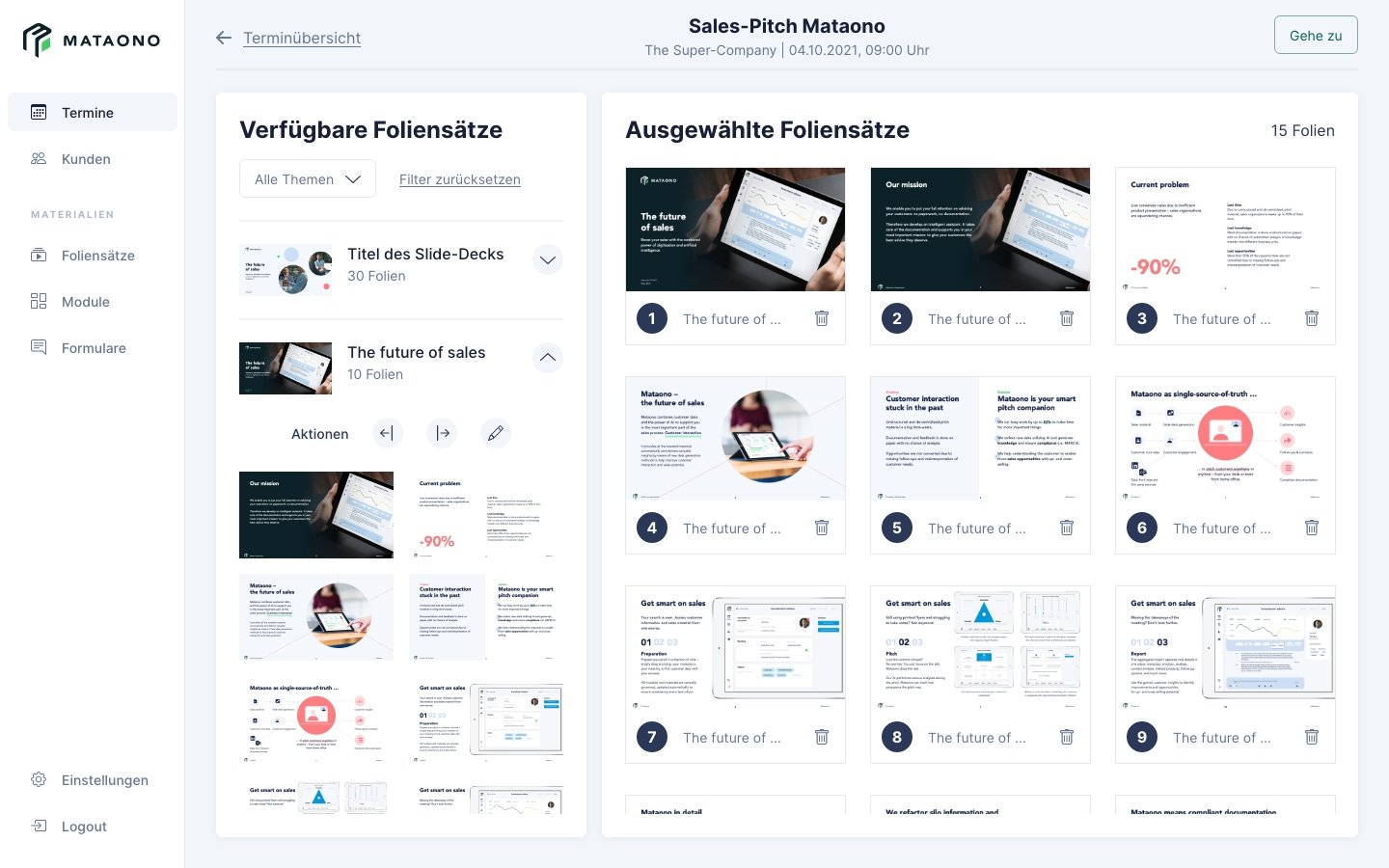 Create presentations in a trice
All presentation materials are stored in one central place. Bundle your materials individually. Choose from slides, videos, images, or interactive modules. Mataono ensures that you have the latest materials for your meeting.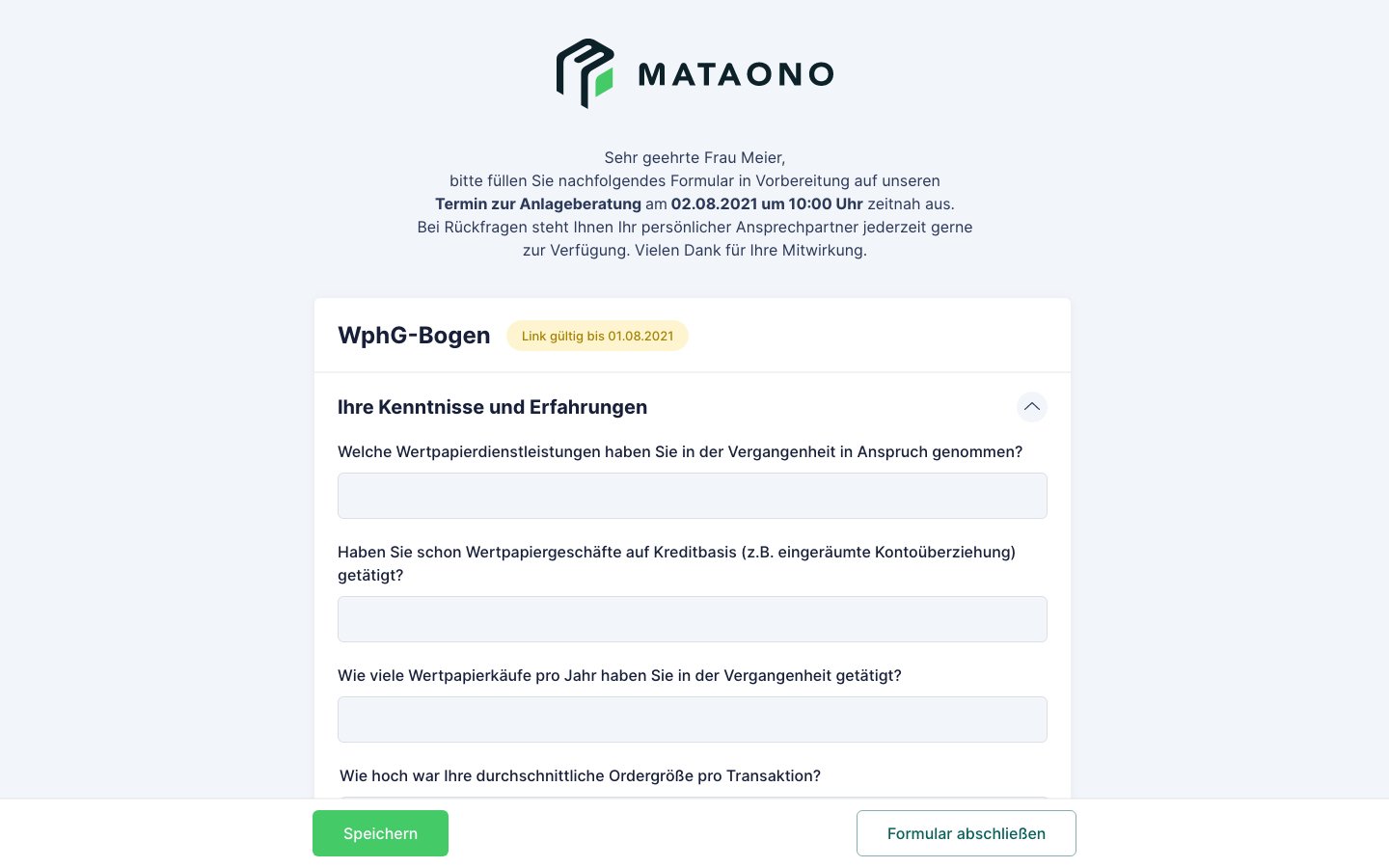 Get in touch with your customers before the meeting
Prevent paper waste and manual transfer of forms. Mataono allows your customers to access the important forms digitally before the meeting. See changes in real-time and use the information for your meeting.
Let someone else do the documentation
Mataono captures all notes and scribbles on slides and creates a report. This will be summarizing the full meeting in natural language. You can extend the report, send it to the customer or transfer it to your CRM directly.
The future is Mataono
We not only want to help you with more time for your customers. In the end it is about understanding your customer even better to sell the best fitting products.
Learn more about your customers
What is a Pitch Companion?
Mataono is always at your side. He takes over your tedious tasks. He has your back, just as every good companion would do.
Instead of 90 minutes you will only need 15 minutes for administrative work in preparation and follow-up of your meeting.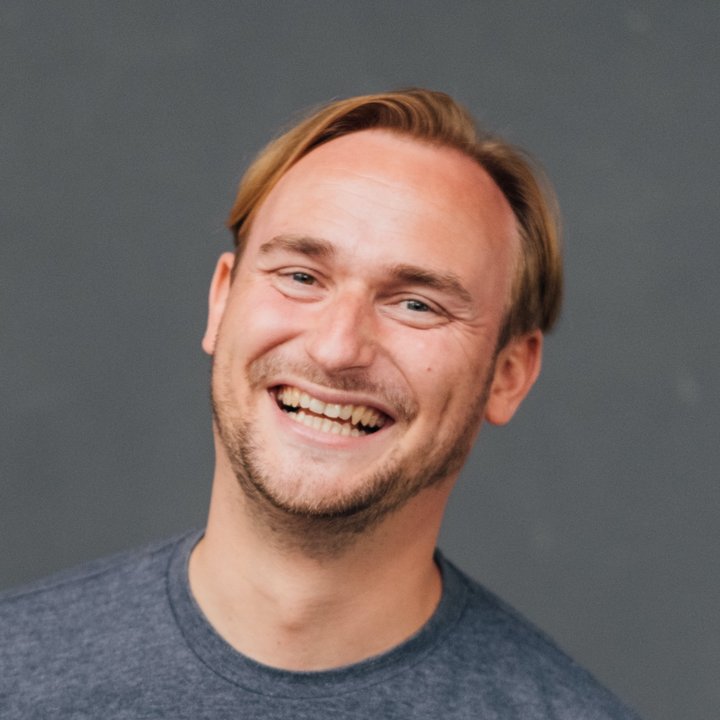 Interested in a product demo?
Book your personal appointment with Christian, our CEO and visionary behind Mataono.
Book demo