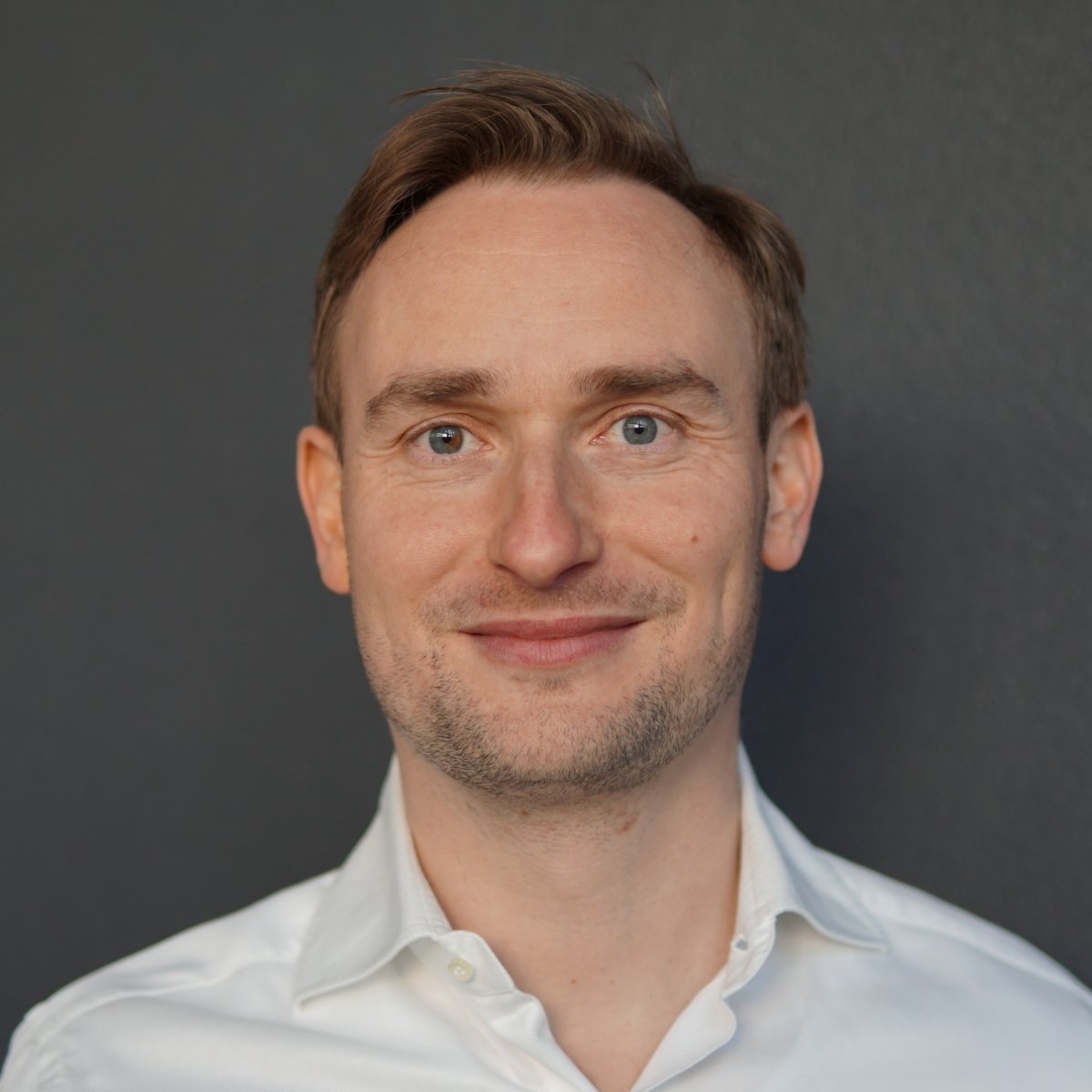 Hi, I am Chris, founder of Mataono and your expert in sales, emotional selling and storytelling.
That's what I'm talking to you about
Focus on your bottleneck in sales and sales trainings – Understanding where you are with your business and where your needs are.
Best practices from our customer projects – How Emotional Selling creates concrete benefits for our customers.
Concrete application for your company – This is how you can efficiently implement your sales training with software-supported Emotional Selling.
What Mataono users say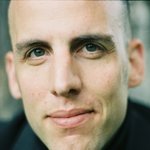 "The consistency of the results of Mataono's psychological evaluation are impressive."
Dr. Oskar Handow
Psychologist, coach and consultant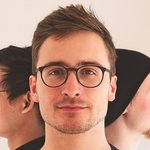 "Wow! I just analyzed a client's video call - once by hand and once with Mataono. The results were congruent!"
Paul Dickau
SaaS sales consultant
What makes Mataono different
in sales trainings, trainings and your personal sales coaching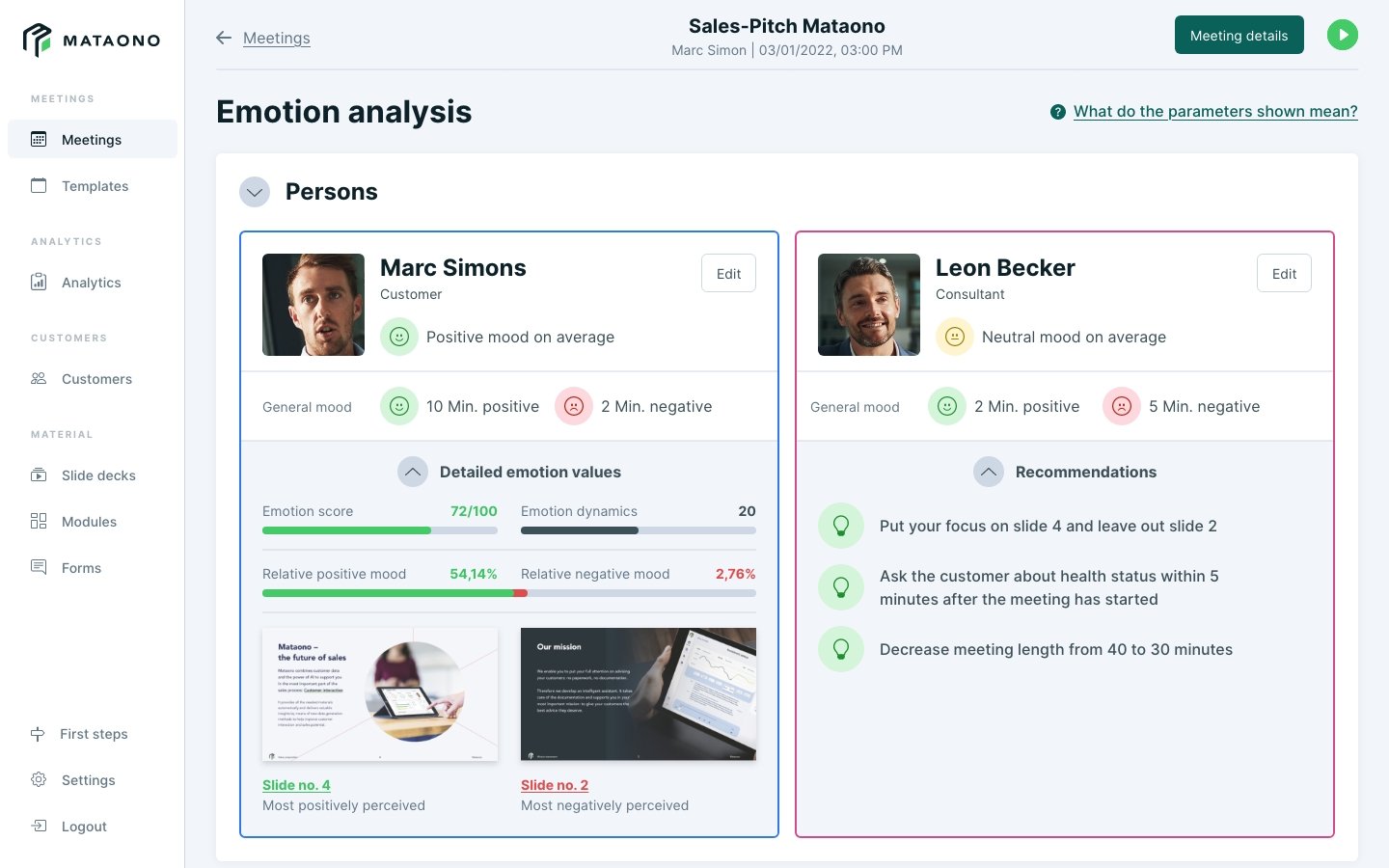 We show you how your customers react to your pitch
Every person is different and reacts with different emotions to your pitch. Mataono makes these reactions visible - without complex setup, but simply with the webcam in the browser.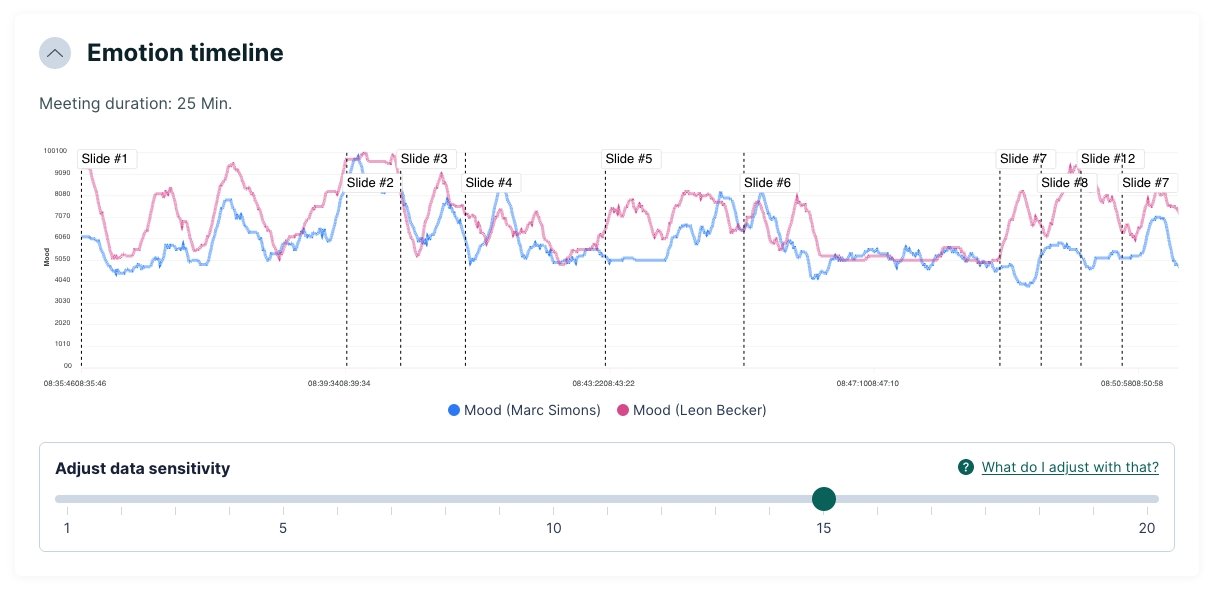 Discover turning points in your meetings
Mataono's analysis view gives you easy access to the data. The emotion graph gives you a quick overview of highs and lows. Metrics help you identify good and bad sales materials.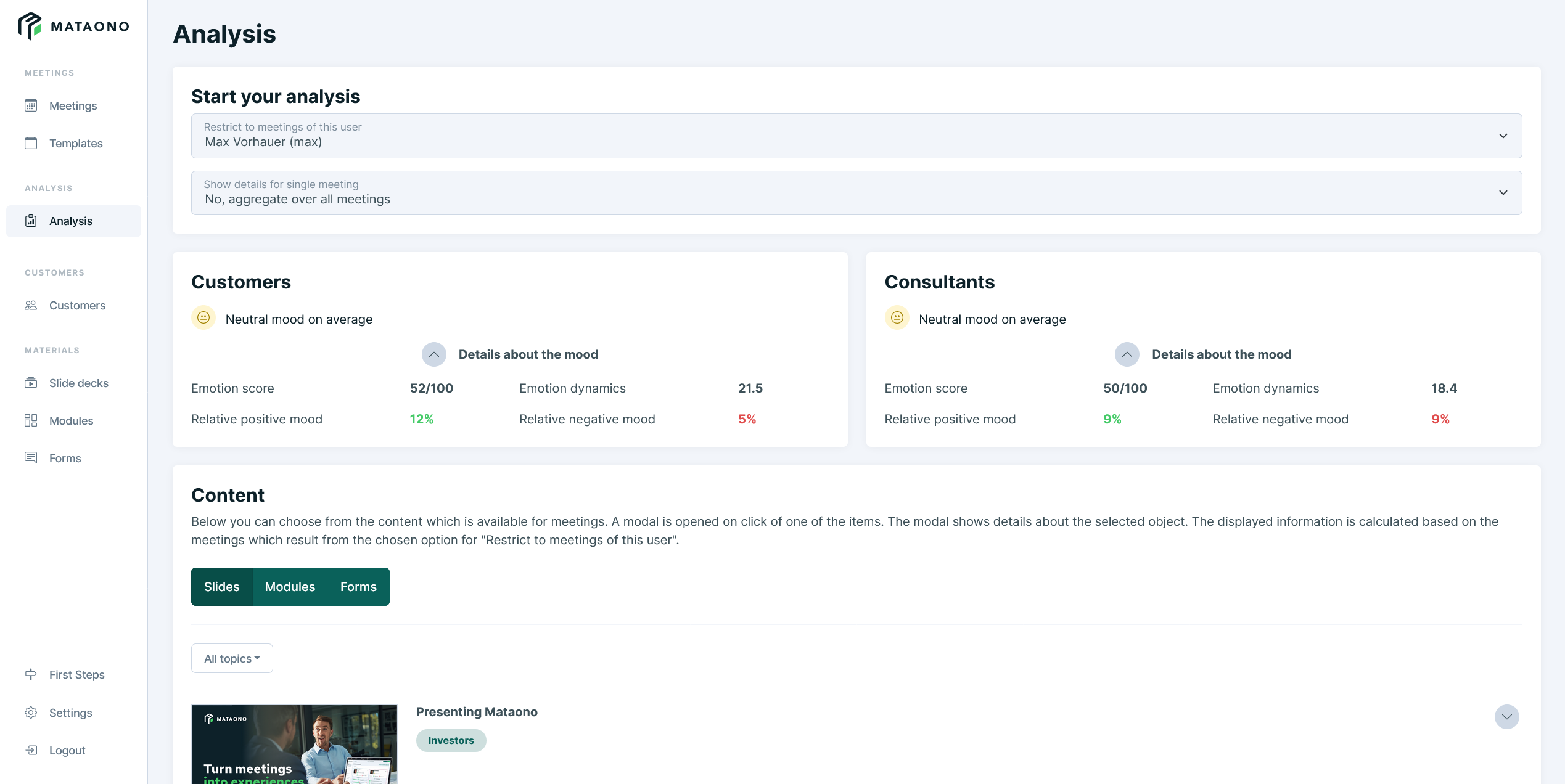 You increase the quality of your sales pitches permanently
Studies have shown that the effect of training fizzles out after a few days if you don't continue to train. Mataono helps you as your digital coach to understand objective, data-based feedback and to learn in the long term.