Hold your meeting in three simple steps
Prepare your meeting
Drag and drop your sales materials into your meeting. Use templates to have you meeting pre-configured.
Time to results: 5 minutes
Hold your meeting
Our meeting player gives you all the tools you need. With interactive modules you can integrate customer input.
Time to results: As soon as your meeting starts
Get a compliant report
A report is automatically generated from your meeting. This can be exported for any other tool.
Time to results: Instant
More time with your customers
We piloted a use case for occupational disability with a major insurance broker. We found out that sales people can reduce process time to 35 minutes with Mataono. This freed time can be used for better consultation, more customer meetings or just anything more value-adding than filling out forms. Also, due to automatic data handling, data quality is much higher.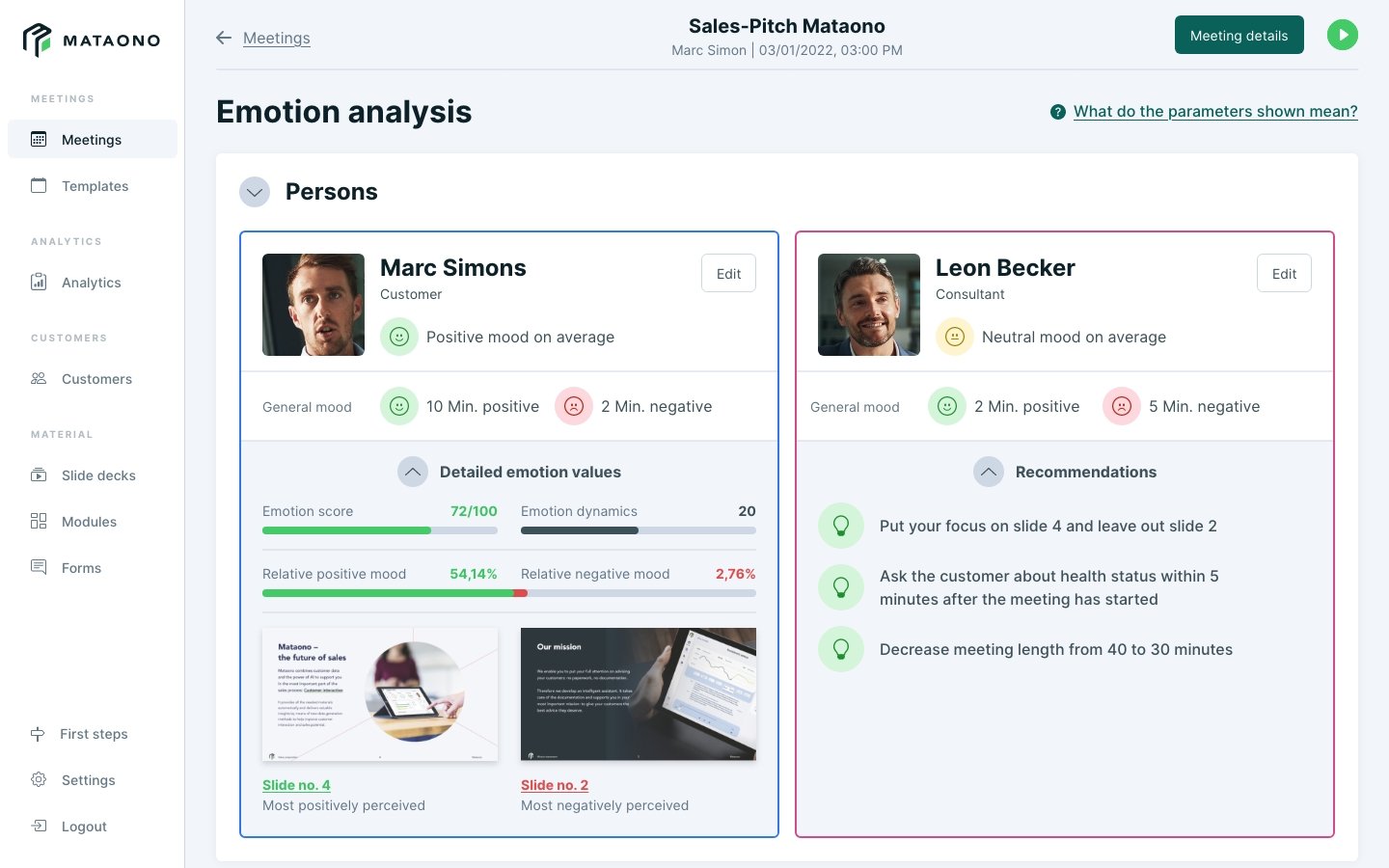 One more thing
Better understand your customers
Based on shown facial expressions Mataono makes emotions tangible and allows a detailed insight your meetings. Find out if you motivated your customer in your last pitch or if you need to improve your game.
Explore Mataono's features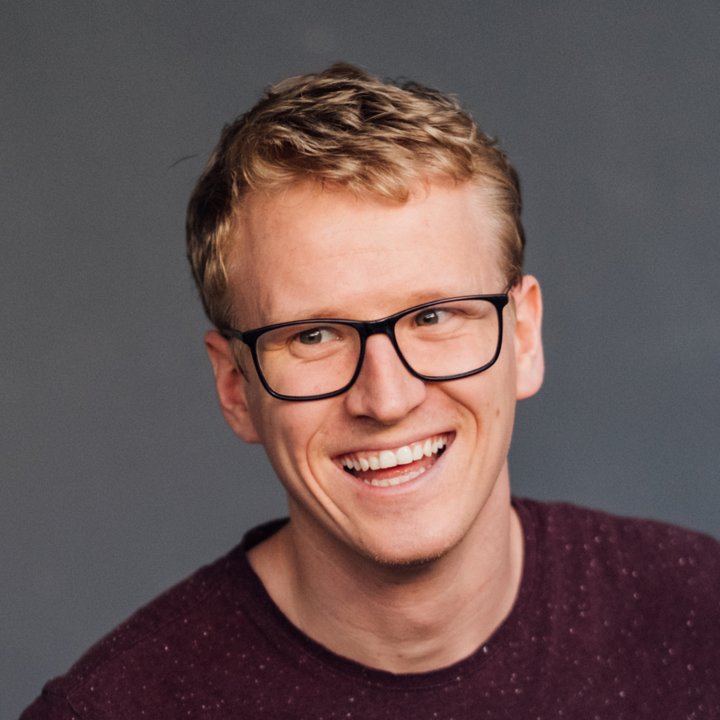 Live training
Making emotions visible - conducting better sales trainings
Join our 30-minute live training and let our product manager Max explain how you can effectively use emotions in your sales trainings.
Participate for free